WITH OR WITHOUT YOU

A Perfect 2 Character
Comic

Tournament Play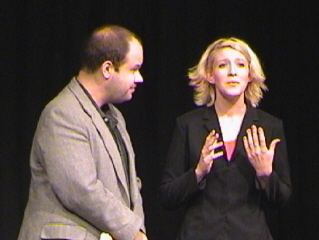 Comedy.
1 m, 1 f.
Simple set.
*
It's about love!
*
Sweet adorable George loves Mary.
Mary doesn't love George.
George alphabetizes Mary's mail, rotates her tires, follows her new dates till he can prove their unfaithfulness.
*
Then he calls Mary and says, "I have pictures.
"Mary wants to know, but should she spur George onward?
The play begins in a restaurant with George waiting for Mary. Mary enters wanting and not wanting to be there.*It's an hilarious comic roller coaster of twists and turns.
*
Louisville Courier Journal: "One really wanted to know what happens next."
*
Louisville Leo Magazine: "The dialogue was funny." A perfect tournament play to showcase two character parts and comic timing!
"George loves Mary. Mary despises George. George has pictures of what?
See how funny stalking can be in Luigi Jannuzzi's With or Without You."

Review from: The Whitefire Theatre
13500 Ventura Blvd, Sherman Oaks, CA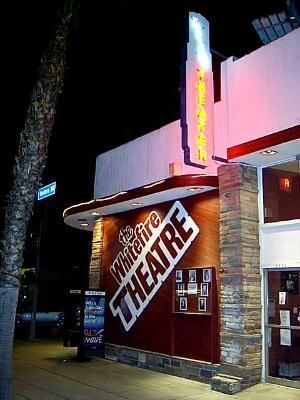 Tuesdays With Moxie: Vol. 2, Comedy a la carte Whitefire Theatre
13500 Ventura Blvd.
Sherman Oaks, CA 91423
Tickets: 818-766-2423
Tuesdays With Moxie: Vol. 2, Comedy a la carte Ticket Prices
$10.00

Schedule:
Tuesday 8:00pm Opening Date: November 8, 2005
Closing Date: November 15, 2005

About Show Location Info All Los Angeles Listings

By providing information about entertainment and cultural events on this site, TheaterMania.com shall not be deemed to endorse,
recommend, approve and/or guarantee such events, or any facts, views, advice and/or information contained therein.
©1999-2006 TheaterMania Inc. All Rights Reserved. Terms of Use & Privacy Policy