THE BARBARIANS ARE COMING
Winner of the Goshen Peace Prize!
Acclaimed from New York to Hollywood!
An Excellent tournament play!
Comedy
Cast: 3 Male or Female
Set: Bare stage (simple set)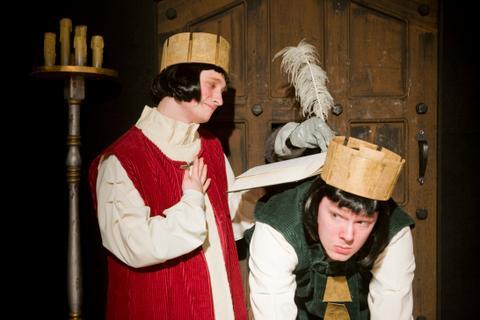 Two medieval Lords trying to decide what type of tea to drink are interrupted by a serf who is hysterical about barbarians laying siege to the castle.
*
As the Barbarians draw nearer, the serf grows more frenzied while the Lords converse on women and boulder heavers.
**
When the Barbarians arrive, will raw muscle rule over culture and etiquette?
**
Hysterical moments and hilarious revelations climax in a powerful statement on who the Barbarians are among us.